Saturday | September 10 | 9:00 PM
Into the Fog
Newgrass
---
2021 MerleFest Band Competition Winners // Newgrass from Raleigh, NC
Brian Stephenson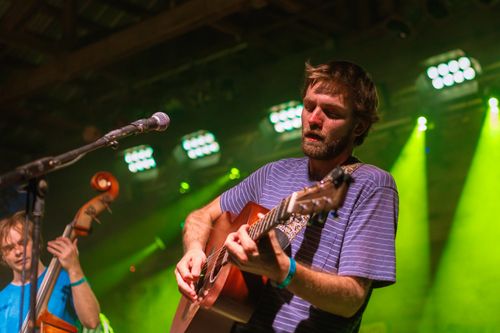 Brian grew up in Wake Forest, North Carolina and moved to Wilmington in 2011 to study at UNCW. His first exposure to playing music was going to the Campbell Folk School and other folk music camps across North Carolina with his grandparents playing the dulcimer. At the age of ten he picked up the guitar, and started writing songs a few years after that. His style is that of a folk/country singer-songwriter and much of his musical influences come from exposure at a young age to outlaw country and the rock of the 60's and 70's by his father Mark. By the time he got to UNCW, he had picked up playing the banjo and mandolin. Then exposure to newgrass and jam bands developed his style further. He's looking forward to taking the next step in his musical career and exploring the country.
Winston Mitchell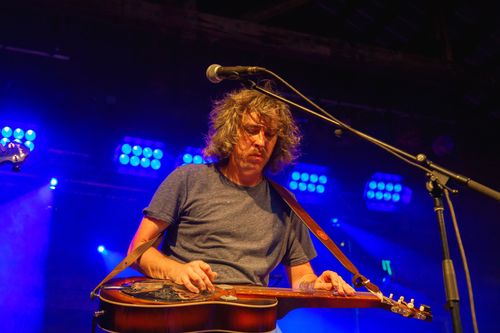 Winston started playing guitar at 14, learning from his father who played country, folk, and rock 'n' roll music. He was a skilled guitarist, singer, songwriter, and pedal steel player, as well as Winston's heaviest influence musically. Playing mostly electric guitar until his mid-20s, Winston then found a love for bluegrass music and the raw nature of acoustic instruments. He began teaching himself to play mandolin and dobro simultaneously developing a unique guitar-rooted style to both. His playing is somewhere between washed in blues and making friends with the unloved notes, all while treating the song with the utmost respect.
Derek Lane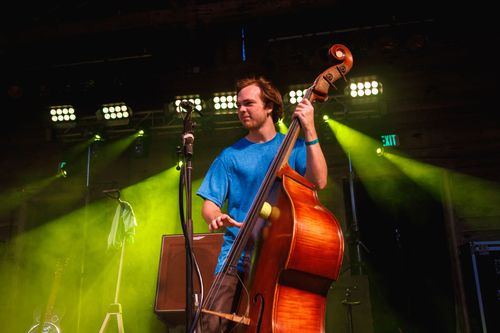 Derek Lane is from Wilmington, NC. A multi-instrumentalist himself playing drums, bass, and guitar with a background in funk he brings an interesting take on bluegrass. He has been playing music around Wilmington for years as a solo artist and with other Wilmington bands such as Medicated Sunfish, Gnarly Feat, and Animal Behaviour.